Our Medicines
Access the Mundipharma Opioid Analgesic Identification Chart
Image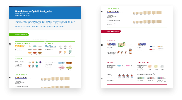 Access here
Attention should be given as the use of opioids has a risk of addiction, misuse and abuse. Therefore, appropriate assessment and monitoring is required at initiation, maintenance and tapering of opioid therapy.
Mundipharma is not promoting the use of strong opioids (excluding the 7-day buprenorphine transdermal patch) in chronic non-cancer pain.
® MS MONO, NORSPAN, OXYCONTIN, OXYNORM, SEVREDOL, MS CONTIN, DILAUDID and TARGIN are registered trade marks of Mundipharma.
® ORDINE is a registered trade mark of Pfizer (Perth) Pty Ltd and is used under licence.